Bentley's is the #1 TEAM in ALL of Massachusetts for homes traditionally sold in 2017.
The Wall Street Journal has just recognized us as the 159th most successful team in the United States.
We have been the #1 TEAM in All of Essex County since 2011.
I personally have ranked top 3% of all agents nationally since 2011.
Stop living commission check to commission check. No more sleepless nights worrying about where your next sale is coming from.
We are the #1 highest producing team in all of Massachusetts, we successfully sold more homes than any other team traditionally in 2017 as well as Q1 & Q2 2018. What we do works, really well. It can work for you too.
Imagine wanting to come into the office to collaborate, learn, engage with other agents and grow together. Imagine being proud to welcome your clients in to our space too. We recognize a win for one is a win for all. We support each other, we celebrate each others successes and we learn together. We go on vacations and truly disconnect from work without worrying. The clients are cared for, the leads nurtured and the sales managed flawlessly. We are reshaping the view of what a high level real estate sale career can look like for agents in New England.
You will feel good introducing yourself as a Bentley's agent. Whether you choose to be an a part of the office or join my team you will feel confident you made the smartest move possible for your future.
Depending on people who have been where you are, struggled through the same hurdles and overcome them is the smartest way to build a long term sustainable career. You can build wealth through savings, investments and even grow your own team if you work with me to create your future.
Do you know how to go from 10 sales to 20? 40 sales to 60 or 80? My personal record helping brand new agents become super stars is clear. I am a nationally recognized Realtor with relationships across the country with some of the smartest agents in the industry. I have been chosen to speak at some of the industry's most respected conventions and seminars. I have earned numerous awards, achieved countless record breaking sales and what I learned is that none of it matters if your partners don't feel supported, valued and appreciated. Over the years I have been hired to teach pricing, marketing and negotiations seminars and now I am solely focussing on growing my personal team to be the most content and most productive in our marketplace. Your happiness & your goals matter to me.
You deserve a skilled cheerleader,MENTOR & COACH. I'm up for the job.
With me as your personal cheer leader, support system and mentor you won't make the mistakes that so many agents make and lose the investment that so many do. Instead you can learn the business the right way and thrive saving yourself time and money with less costs that you would have as an independent agent.
On my team, we value relationships and treat our clients as though they are part of our family. I can introduce you to new people immediately who will appreciate your knowledge and your attention. It's about more than introductions though. It's about empowering you with the knowledge you need to knock their socks off. Our systems, strategies, techniques and conversion elements are what makes us special. I'll teach you everything I know.
If you don't love your clients enough to spend leisure time with them you need better clients. I will show you how to meet them, how to engage them and how to care for them to create life long friendships. Working with my concierge, nurturer and transaction coordinator you can truly focus on what you love the most, working with people. The core group handles the extras so you are freed to focus on income producing activities.
Not getting offered every listing you should be? Together we will bulletproof your presentation and with our statistics and proven history of success to back you up you'll have the ability to pick and choose your listings. Wondering why friends or family didn't let you know they were buying or selling? We can help you there too.
Don't know how to help the buyer understand what to expect at home inspection or how to navigate a price adjustment? I have had thousands of these conversations. I know what works, what doesn't and what will keep you in charge of the transaction.
I advertise locally, nationally and internationally. I typically can reach 80,000 + views setting you apart from your competition on any listing presentation. When your potential client tests our system and sees for themselves the impact of what we do they will see you as the expert they want to work with.
Due to my extensive advertising and far reaching marketing new "leads" come in 24 hours a day 7 days a week.
Once the Seller or buyer engages with our ads our team's client concierge connects with them for you. Our client concierge will nurture the client and even schedule your first meeting for you, then working to support you they will continue to engage the client throughout the process making things easier on you.
Then our follow up systems nurture them throughout the transaction and long after, creating the environment where you grow your sphere and your referrals. Our client appreciation events, gifts, pop ins keep us in front of them year round.
Our digital marketing team's successes have been recognized in places like...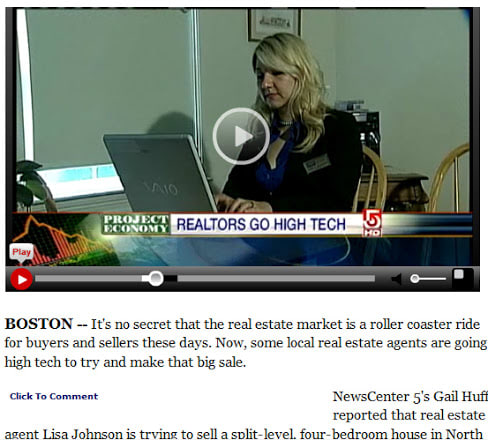 You deserve a life outside of realestate.
Looking in from the outside it looked like I had it all together. I had no leverage. No support, poor systems and no-one I could truly lean on to help me grow. I was exhausted, didn't see my family enough and had to turn down clients. I couldn't shut off my phone for fear of losing out. It was time for a massive change. I cooked, I coached baseball and picked up and dropped off the kids every day but I wasn't as present as I could have been.
Years ago I recognized how alone I was as an individual agent. I dreamed of surrounding myself with people I admire, trust and respect. I finally accepted that by sharing what I know, who I am and what I do we all benefit.
I am personally ranked within the top 3% nationally of all agents across all brands since 2011. To get here I had to spend thousands of hours on my own learning, growing, breaking through plateaus. I sought out the smartest coaches, mentors and trainers in the country.
I create record breaking sales along with my marketing team, my administrative support and my lead generators.
Learn from my mistakes and catapult your career. Let's set an impossible goal together and smash it. Has anyone sat you down and created a road map to success for you? I will.
Contact me today at 978 457 3406 to schedule a truly confidential discussion about your future.